There are many ways how to learn composing music. You can buy books like "The Study Of Orchestration" by Samuel Adler or "Principles Of Orchestration" by Rimsky-Korsakov. In addition, you can learn how to mix in your home studio and invest in "Mixing Secrets" by Mike Senior.
Who is lazy or just doesn't really like reading books has of course the option to watch hundreds of YouTube videos and try to figure out what could be useful or not. And that's the main issue: Many people who start out or have already a little experience still don't really know and understand what is right for them or not.
And that's the reason why so many people don't progress or progress too slow. The result: They feel overwhelmed, have no focus, and after a while start to feel unfulfilled with their music. After they receive a critique from someone else, judging their music, a lot of them lose confidence, and some of them even quit.
And then I ask myself: Is this path really worth it – quitting the hobby you really love? 
The answer is of course "NO!" But what's the solution then, you might ask? Well, it's really, really simple: Start to invest in your music the right way!
And what is the right way? Well, here is my definition:
Instead of floating around and feel uncertain all the time, what to do and what not to do next, save some money and invest in your education by enrolling in a professional educational program that is proven and guides you step-by-step to your success. Here is your solution when you want to compose specifically cinematic and orchestral music: Cinematic Music Creation
I see so many people wasting their time on Google and YouTube trying to find out how to do this, and how to do that. And that's fine, as there is great content out there for free, no doubt about it. And especially beginners who have almost no experience dive into topics that are light-years ahead of them. And after a while many of them complain that they are not good enough and never reach the next level.
My answer to this is maybe cold and hard, but true: That's your own fault!
It's super simple: The people who start out and the people who don't see any noticeable progress, are the ones who often focus on the WRONG things! And you don't need to be an expert to understand that you can't have any success if you focus on the wrong things first.
"Okay, okay, and what is your recommendation for me now?"
My recommendation is the following: Don't make your life harder than it already is. If you have the option to learn from the industry best, why wasting time and energy on a road that never finds its destination? And by the way, you don't even know where you should actually begin your path!
Or in other words: Use a short cut instead and enroll in a proven step-by-step program that gives you everything you need in order to succeed much faster without getting a headache. 
I will say it again: Isn't it smarter to use a proven guide that saves you your personal time, headache,  energy, and confusion instead of floating around for years to come, thinking that you will figure everything out on your own? 
You can choose whatever you like of course, but I know the answer already that will guide you to cinematic music success in a short amount of time...and the answer is obvious...
If you have ever wondered how to compose, create and mix cinematic music inside your DAW, then this course is 100% for you. Check out my short Q & A video about this online course. I have answered the questions some of the students have asked...
By the way, so there is no misunderstanding: When you enroll into the program you will be taught by a good friend of mine. His name is Chris Siu, a really well-known composer on YouTube, arranger and educator. He is a master in his craft! You gonna love him and enjoy every single second with him, guaranteed!
a short q & A video
––
To your success,
Alexey
Creator of Make Better Music Now
---
---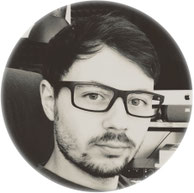 Hi, I'm Alexey aka JLX,
it's nice to meet you!
I am a Germany based composer,
sound designer, mixing engineer and coach.
Feel free to check out my website,
connect and subscribe to my blog!
---