Well, in the first place I would say, I just love to share things and knowledge with people. One of the reasons is that I've been teaching for several years now and I always had positive feedback on my teaching approach. I always knew that even my academic degree doesn't mean anything about my teaching. You only know that you did something right after your students come to you and say: "Thank you for this lesson!". Personally, for me teaching is not about how much you know yourself, it's more about how you connect with your students. You can be the greatest of all, but if you can't connect with the opposite side, they will never learn from you as much as possible.
The second reason is that I love to get involved into a nice conversation about topics I like to discuss and talk about. It doesn't have to be music only, it can be sports, cars or life in general. There is nothing better than being socialized and connected to people you've already met or will meet in the nearest future. 
The last reason which comes to my mind, is related to the second one. You can't meet people if you just stay at home – in your bedroom. You either go out or you start to present yourself, your music and your abilities on the social networks. Both are great. As I said before there is nothing better than meeting someone in person, however, it will be always a small circle of people. On the web we can now find contacts, we would never have imagined having 20 years ago. I met a lot of nice people on the web only. They live too far away to meet in person, but you can just have a great Skype talk. I think it's great and sometimes even more practical for several reasons. 
In this blog, we will talk about recording, mixing, mastering, music production, composition and sound design. As well I will share my personal experiences on the business side – people I've met, dealing with different situations and personalities and all other common audio and music-related topics. 
If you think, this is something for you, then join my newsletter and stay tuned! As a welcome gift, I will send you a free PDF called "10 Golden Rules To Become A Better Music Producer".
This blog is addressed to (upcoming) artists, producers, audio engineers, composers, filmmakers and musicians. 
And now a little bit about me: It all started when I was six years old. First, I began playing the piano, later on in college, I had drums as my second instrument. During my music college years, I had music production classes, which led me to do another audio engineering course at the SAE. During that time I was working on films, advertising spots, all types of recordings and productions. After I finished my education, I started to work as a sound engineer for a cruise ship company, called Aida Cruises. I was supervising and mixing the shows onboard, looking after the bands and assisting the guest artists, who came around. When I left the ship, I had 300+ events under my belt and received a certificate as "Employee Of The Month" – which is super difficult to achieve onboard, especially as a technician (of course there is some luck involved). Now back on land I've been working as a sound assistant for the musical productions "Mary Poppins", "Pretty Woman" & "The Lion King" in Hamburg. In my spare time, I compose, mix, teach and coach people. 
I have more to tell, share and show you in the future. So stay tuned! Here is your free PDF again! :)
Thank you for reading!
––
Until next time and take care,
Alexey (JLX)
Director
Master Your Audio Music Business
---
---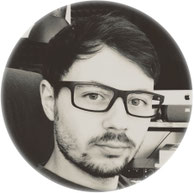 Hi, I'm Alexey aka JLX,
it's nice to meet you!
I am a Germany based composer,
sound designer, mixing engineer,
music educator and coach.
Feel free to check out my website,
connect and subscribe to my blog!